I have been personally searching for a new sofa and I love the look the "Chunky" sofas give to a space.
One of my favorite things to do on a Sunday is to sprawl out on the sofa and catch up on my shows. While browsing and trying to figure out what type of sofa I want I found myself constantly being drawn to the oversized sofa. It looks so comfortable but also brings a low profile modern design element to the room.
Love the squareness of this design. The highback is a nice feature when looking for a low profile sectional. These pieces are also modular so they can be moved around easily which is always nice when cleaning.
This sofa has been the only one be and my husband agree on. I am not a fan of leather sofas but this one looks so comfortable. I love how deep this sofa is and it would look amazing on a vintage Moroccan rug.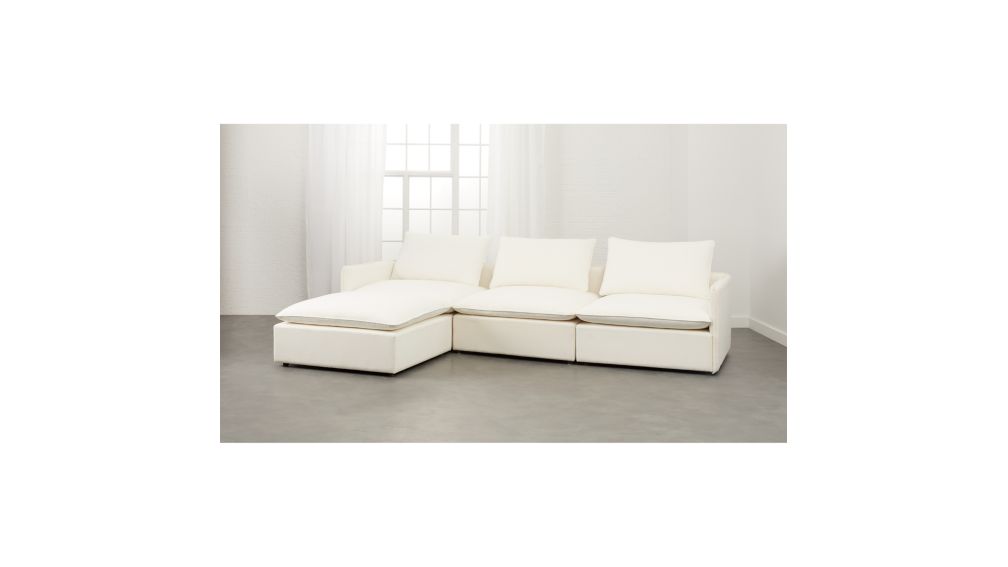 I absolutely love this sofa. The pillow top cushions looks so inviting. If I did not have dogs and if I weren't so clumsy I would be fighting hard to have this one in our living room. this sofa is a linen fabric and I love the texture and how cool linen feels on the skin. This low profile gives this classic design an edgy look.
This sectional already has me wanting to curl up and take a nap. Down cushions are a must when looking for a sofa that you know you will be spending a lot of time on. I love the lumbar support pillows at the arms. I feel like if you've ever laid on a sofa that can be the most uncomfortable part of trying to nap.
This sectional is so effortlessly chic. I love the clean lines and the chaise at the end. This is a classy modern way to add comfort to your living room. This is not your reclining la-z-boy sofa your dad loves. Interior define allows a ton of customization and you can order fabric swatches.